E-learning is the future
Thinking about teaching a language online?
According to Forbes, recent online learning reports forecast triple the revenue of 2015:  e-learning will grow to $325 Billion by 2025!
Change the lives of students by sharing the joy of your native language- all from the comfort of your home.
There has never been a better time to become an online language tutor.
What are the benefits of Teaching Language Online?
There are many benefits to making your home your office.
Whether you're a stay at home mom, a college student, or just plain sick of commuting (we don't blame you!) online language teaching may be the perfect option for you.
Here are just a few of the benefits of teaching language online.
1. Flexible Schedule
Flexibility in both location and time can make a huge difference in the quality of your life and work experience.
Say goodbye to strict weekly schedules that impede on your plans and family time: teaching online allows you to set your own hours. And in the e-learning world, it's always a workday somewhere! 
Students from all around the world need language tutoring, so say goodbye to "business hours" and make the schedule that's right for you. 
2. Technology Facilitates Learning
 Today, 67% of people today use mobile devices to access learning options.
Online language learning can be tailored in real-time to match a student's learning goals and preferences.
A 2019 meta-analysis of dozens of ed tech studies found that when education technology is used to personalize a student's pace of learning, the results are incredibly promising. 
For example, if your student is struggling to understand a concept, you can easily send them links to videos that reinforce your lesson.
In fact, it is predicted that by the end of 2020, videos will constitute for 80% of all traffic.
3. Personalized Learning 
Online language learning is even more personalized when students can choose their tutor from a large pool of options. 
The detailed descriptions on most online language learning websites give students a chance to explore your experience, cultural background, teaching style, and overall personality. 
This will help students feel much more comfortable before and during lessons.
Some websites even have a feature where students can post descriptions of themselves and their language learning goals, and tutors can reply directly.
This ensures that students and tutors both find their perfect match.
4. Technology Expertise
Virtual language teachers can actually expand their technological knowledge by becoming more familiar with various instructional devices.
While it's no secret that technology is benefiting students, many teachers are unequipped to teach in a virtual world. 
For those that plan to return to a traditional teaching environment, having e-teaching on your resume can make you a standout candidate for the job.
Experience teaching language online shows employers that you're adaptable, creative, and (most importantly) tech-savvy.
5. More Employment Options
When language teachers limit themselves to local or onsite classrooms, they significantly reduce their employment opportunities. 
A language teacher who works remotely can work for any learning academy in the world.
This also leads to a much more diverse set of students- which looks excellent on future resumes.
Now that we know the benefits of teaching a language online, let's break down what makes an effective online teacher.
Best Tips for Teaching Language Online
1. Be Creative
No matter how tech savvy you are, technical difficulties are bound to happen sometimes. You may experience:
Wi-Fi interruptions
audio/visual issues
computer updates
power outages
And MANY more. But the best online language tutors have a simple secret: they are creative!
If your student is having camera issues, you may have to teach through audio alone. If microphones fail, be ready to pull out the flashcards!
If your lesson plan included a video that isn't working, have a Plan B and move onto the next activity.
Always keep a smile on your face and don't appear frustrated, because keeping your student engaged is the most important thing.
2. Have Fun
If you come into every lesson prepared, you will enjoy yourself much more than if you're unprepared.
Being prepared doesn't just mean writing your lesson plan/flashcards in advance.
Here are 4 ways to make sure your lesson goes smoothly, and that both you and your students have fun.
 log into your teaching website at least 20 minutes before beginning a lesson. This will ensure that login difficulties do not delay the lesson. 
Check your video and audio equipment before beginning a lesson.
Get a good night's sleep (you can't teach if you're tired)
Always be of sober body and mind (you can't teach if you're intoxicated)
3. Be Engaging
An in-person teacher uses certain techniques to keep their students engaged during lessons.
They may walk the rows of desks, check the students work, or move chatting students to a new location.
Obviously, this is impossible to do in an online language classroom. But that doesn't mean you can't find other ways to manage the class!
Total Physical Response or TPR is an excellent method to keep students engaged, and we'll go over how to do that in the next point.
Total Physical Response
TPR is a method of teaching language or vocabulary concepts by using physical movement to react to verbal input.
Not sure how to utilize TPR? Here are 5 easy steps!
it is important to be prepared the vocabulary you want to teach. This includes any equipment such as flashcards or videos. 
When saying vocabulary words to students, don't just say it- show it! Use gestures, body movements, facial expressions, or props to help your students better understand the meaning of the word.
Have students mimic the same gestures you do as they repeat the vocabulary. For example, if you are teaching them the word "stir" you might have your students pretend to stir a big pot of soup as they say the word.
Use writing in conjunction with student and teacher modeling so students can make the connection between the verbal and written word.
Repetition and practice will help to hammer home all the concepts you covered in the lesson.
Also, make sure to recycle "old" words in new lessons to help students retain the information from previous lessons.
Top 5 Websites to Teach a Language Online 
Now you may have decided to take the leap and may be wondering "where do I sign up?"
There are hundreds of platforms for teaching a language online, but these are the top 5 websites that are definitely worth checking out.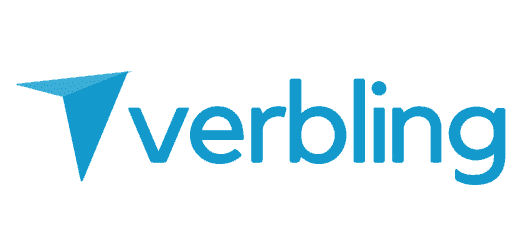 Best features:
Verbling is always accepting teachers for all languages, and introduce new languages on a rolling basis
All teachers must have experience speaking their native language, but a professional certificate is not required. 
Teachers set their own hourly tutoring rates individually.
Verbling is one of the largest online language-learning communities on the Internet. 
Teachers can teach an unlimited amount of private sessions on Verbling.
How Will I Get Paid?
You can then cash out your earnings using various methods including PayPal, TransferWise, Payoneer, or Verbling Credit.
Earnings can be cashed out anytime. New earnings are "unlocked" and available for cash out every Sunday or Monday, depending on your time zone. 
Best Features:
iTalki has a huge global community of over a million language learners and more than a thousand language teachers, studying over a hundred languages.
Alternative teaching methods are encouraged 
Set your own hours and rates
You can either be a Professional Teacher or a Community Teacher, depending on your qualifications and experience 
How Will I Get Paid?
Italki uses a credit system to pay their teachers. In order to withdraw your italki Credits you must submit a withdrawal request.
Italki processes withdrawal requests depending on the payment method. Payment methods include: Payoneer, bank transfer via Payoneer and PayPal
VIPKid (for native English speakers only)
Best features
How Will I Get Paid?
Teachers are paid (in USD) through direct bank deposits between the 10th and 15th of each month.
Best Features:
Unlike other schools, you keep 100% of what you earn with nothing to pay back.
The average rate charged for a 45 minutes lesson is $22 USD
No degree or certification required to teach 
They provide an online tuition diary and invoicing system to manage your clients
How Will I Get Paid?
Get paid directly from your student with PayPal.
Best Features:
You can teach any language you wish, as long as you are a native speaker in the language you are teaching. They also offer English teaching jobs for non-native English speakers
All teachers have a personal profile page where they can edit and customize their courses, share language learning techniques, as well as interact with their students directly.
You can teach as many hours as you please, set your own schedule, and create your own lesson plans.
you can teach over 50 languages (including sign language)
You have complete control of your schedule- with zero minimum hours required 
How Will I Get Paid?
Teachers will get their income via Paypal (USD) or through their Taiwanese bank account.
The money of completed courses will be transferred to your bank account on the 15th of the following month.
Start Making Money Teaching Language Online Today!
No matter where you decide to teach a language online, you will be able to build a stable career and income from the comfort of your home. 
There are hundreds of online language learning websites, so your options are unlimited.
Let's make learning a language fun!