1. Language tutor
Being a language tutor, you have to take care of foreign students (most of them are beginners) about the learning progress.
You must think it has strict requirements to be a language tutor. In fact, it is easier than you imagine! Everyone must have at least one language that you can master in – your mother language. As a native speaker, you should be capable of teaching foreigners about your language! Put yourself into others' shoes, if you want to learn a new language, what do you desire to know first? The answer is exactly the same as what those foreigners need.
Simply mark a schedule with students and have a face-to-face real-time online tutorial at your home, then you will gain satisfaction if your students love your teaching style. If you are interested in applying as a language tutor, I recommend you try AmazingTalker, a popular language online learning platform. Watch this video and follow the steps to apply as a part-time tutor:
To save time, you may also read the text version of the tutorial of applying as a teacher on AmazingTalker.
To check the income that you can earn from being one of the tutors on AmazingTalker, here's a calculator for you: https://en.amazingtalker.com/apply-to-teach/english
Pay: $17-60/hour
Experience: None but the higher experience can charge a higher tuition fee.
*For more information about online tutoring, please read: Top 9 Companies to Teach English online in 2019: Earn up to $120/hour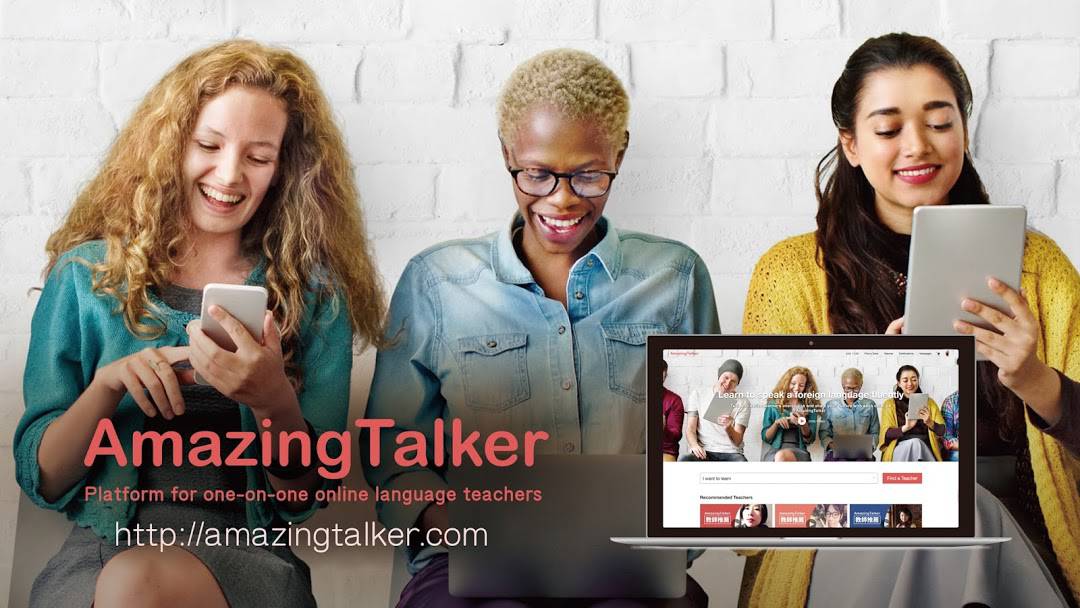 2. Course instructor
Apart from language tutor, you may have something you are talented at, for example, Photoshop or programming language – anything that you are good at can actually be shared to others and this might become an online job that suits you the best!
What you should do is to prepare the theme and related materials for teaching, e.g. powerpoint slides recorded as a video with voice over, then register as an instructor on the online tutorial platforms such as Udemy.com and upload the video. But please bear in mind that there are lots of competitors creating similar courses, you should carefully design the content and the flow, to attract students to try your course.
Pay: Depends on how the price of the courses is set, usually get 30%+ commission from each student
Experience: None but higher experience can charge a higher tuition fee.
3. Amazon online jobs
Amazon, as a global corporation in the e-commerce industry, keeps hiring more than thousands of talents to work from home, therefore no matter where you live, you could still have a chance to be part of the big family.
Amazon is currently opening many online job posts and they welcome all people including students. Some positions require little or no experience, such as Customer Service Associate that you have assist customers for any enquiries, while some positions demand professionals such as Software Development Engineer dealing with AWS (Amazon Web Services) – providing cloud computing services.
Pay: Depends on job types e.g. call center working from home: $10/hour plus bonus
Experience: From none to professional, depending on job types
4. Data entry
Tasks of data entry takes lots of time, but they are not complicated. You don't need a bachelor's degree for completing the jobs, why not just search for data entry jobs if you want your work-from-home jobs easier? However, the salary is relatively low.
These are some companies that are hiring data entry positions:
AccuTran Global: Mainly transcription tasks
Clickworker: Mainly translating, writing
DionData Solutions: input data, requiring applicants to have high typing speed i.e. 60wpm and accuracy.
Pay: $10+/hr
Experience: None but some jobs may require applicants having high wpm
5. Digital Marketing
Digital marketing is a hit trend in 2019. It is a broad topic covering different marketing skills, such as:
content marketing
SEO (Search Engine Optimization)
social media marketing
Data analytics
Web development
We are in the era of information, most of the marketing content would go online, the prospect is great for people to get involved into digital marketing industry! Don't hesitate to search for digital marketing jobs!
There is a learning platform recommended for you. GenM is a website providing professional courses about digital marketing, and they are aiming at teaching students or businessmen to become marketers that master in digital marketing areas. If you are interested in getting a digital marketing job, then you should apply their courses.
Pay: depends on the job types
Experience: digital marketing experience is preferred
6. Blogger
This is not a job that you can easily find on job recruitment websites. If you enjoy writing blogs to record memorable things in your life, then you may consider earning some income from your blogs through some marketing techniques!
First of all, you have to post it online and make the website looks pretty, that helps attract people to browse your blog website. Share the website to your friends or other channels such as Instagram – anything you are familiar with to let as much as people read that.
Then, you can put advertisements on your website by inviting different companies to rent different sections for their ads. This is how you earn money from blogs! You can also sell products or crease advertising posts on your websites to earn more!
Pay & Experience: Depends on how experienced you are in writing blogs and marketing!
7. Research
Are you curious about new knowledge, always spending the time of learning different things? If yes, then you can earn income from this attitude! Many companies hire researchers to collect and analyze the data for their business development. Some positions do not require any prior experience to complete, they basically need researchers to do observations and make records. Some may have harsh requirements on selecting suitable researchers because they want experts or people received formal education to analyze and provide valuable ideas.
For example, IT-Boss Research is hiring court researcher. Court researcher has to collect information and study the public documents in the courthouse, it is a job that requires field works and you have to spend time in courthouses and answer the questions for the IT-Boss's clients through researches.
Pay: $10-25/hr
Experience: None but higher experience earns more
8. Freelance coding jobs
Experienced in coding? You should then grab the opportunity to earn money from your skills! Many online jobs are available and require applicants to have knowledge of programming languages like C++ or Python to complete different projects. For example, you may be required to create a functional tab on an online shopping website and help to separate the products into different categories for customers to search for products more easily.
As long as you have experience on coding project – no need to be experts, you can have a try! People who hire a programmer will clearly state the details of the projects, apply those projects that you believe you are capable of completing them! You may go to Upwork.com or other websites to search the online jobs.
Pay: pay per project
Experience: with coding experience (at least one coding project completed)
9. Graphic designer
Are you interested in using photoshop or drawing? Consider being a graphic designer! A graphic designer needs to design posters for the promotion of events and brands, or design UI (user interface) of mobile applications for companies. Some graphic design jobs may require applicants to acquire skills of using graphic design software, for example, Adobe Photoshop or Illustrator.
Pay: pay per project
Experience: capable of using graphic design software
10. Website designer
As a regular internet user, it is common that you would stay on a fancy website then an unorganized website. What makes the website look organized and well-designed is website designers. Although a website is built with lots of computer codes, website designers do not have much to do with coding. Nowadays there are user-friendly website design platforms, all you need to design a website is your sense of arts, trying your best to make the content readable and organized.
Pay: $20+/hour
Experience: None but you should demonstrate your design skills which help to beautify the website
11. Social media Assistant / Manager
I believe you must hear of social media like Instagram or twitter and probably you are one the users! If you have the experience to manage your social media accounts, for instance, design your posts' photos and captions to increase the number of likes and followers, then you should consider being social media manager which help managing business account!
Some startup companies may hire a social media manager to manage their social media accounts because they are concentrating on their business and no time for social media marketing. Being the manager of the accounts, you should plan how to attract other users to follow the account, for example, update posts frequently which provides useful information such as trivia to increase number of followers, or use more tags for each posts so that more people can search your accounts and posts easily while searching different tags.
Pay:
Social media assistant: $15+/hour (part-time)
Social media manager: $43k+ annually (full time)
Experience: None but you should be familiar with social media platforms
12. Online survey
Have you ever thought that you can get paid through filling online surveys? There are many companies that desire data from potential customers and your opinions, for those companies, worth money. For those who are looking for easy part time job, completing online surveys is very suitable.
Recommended websites:
There is no cost for joining as a member of this online survey platforms, just try register accounts, search surveys with interesting topics, and earn money!
Pay: $1-20/survey completed
Experience: none
13. Online seller
Do you have a habit of collecting things such as toys or electronics? If you do, perhaps you should try to be an online seller! It means you manage your own virtual online store for selling goods that you don't need them anymore, you can also exchange the goods with other sellers or you can even make a profit during the exchange process!
It would be a hard time at the very beginning because the credibility of your shop is low. However, it is a chance to learn how to run a business, you will have strong satisfactions if you can successfully complete a number of exchanges and gain income.
Channels:
Facebook "Buy and Sell" Groups
Instagram online shop (own business account)
Amazon
ebay
Pay & Experience: It's all up to you! Start your own business and be the boss!