TOEFL® Preparation Courses
Quick links
What is the TOEFL® test?
TOEFL is an English language proficiency exam provided by the ETS (Educational Testing Service), the world's largest non-profit organization dedicated to educational tests and evaluations. For non-native English speakers who's considering studying abroad or moving to an English-speaking country, TOEFL is a great way to prove their English language ability.
Two types of TOEFL
TOEFL® iBT: This type of TOEFL is widely accepted by Universities in North America as the English language exam required for admission. It is a computer-based exam covering 4 sections, including listening,  speaking, reading and writing. The exam will be shorten by 30 minutes to 3 hours in total. There are no changes in the exam format or questions.
TOEFL® PBT: This type of TOEFL is a paper-based exam. It differs from TOEFL iBT in its test format and exam duration.
Sections in the TOEFL® Test
How to register for the test?
Registration is opened to the applicant 5-6 months prior to the test date.
Fee of the exam is $160-240 depending on the location where you take the exam.
You can check with test centers in your city to see where you can take the exam.
3 ways to register: online, phone and mail registration.
What to bring on the exam day?
How is the exam scored?
A score of 0-30 for each section (120 in total)
Scores are valid for 2 years
Scores will be ready in 10 days online, or longer if you opted to receive results via mail
Got more questions?
See
frequently asked questions
on the official website .
Back to quick links
Where can boost your English language ability for free?
See
the world's top 10 free online english classes
now
7 Best TOEFL® Preparation Courses
ETS, the official institution of TOEFL exam provides plenty of preparation resources on the TOEFL exam, some of which are for free. The Insider's Guide course is one of the free ETS courses. It takes 6 weeks to complete and require 2-4 hours of work each week. The course is designed by exports from the TOEFL exam team. You will learn about the process of the exam as the instructor walk you through the four sections (reading, listening, speaking and writing) of the exam. Tips for time management on the test will also be included to help you score high in the test.
Price
: FREE ($49 for graded exams, assignments and a certificate)
Features:
Developed by the experts who design the exam.
Examples used are real past test questions.
Advice for how to register, how the exam is scored and how to prepare for the test day.
Highly interactive course facilitated with videos, quizzes and discussion boards.
Free resources and discounts for other test prep courses included.
Udemy provides a wide range of courses that are highly rated by people worldwide. And yes! There are also courses for TOEFL preparation! In "TOEFL iBT Complete Online Preparation Course" you will acquire skills and strategies on English reading, listening , speaking ,and writing. Every question is well-explained so that you can get tips on answering certain types of questions in the exam. This course is perfect for those who want to score more than 100 points in the TOEFL iBT since it is taught by an experienced instructor in the field for 12 years.
Price:
discounted price is about $10.6.
Features:
Including 31 hours video, 7 articles, 26 downloadable resources and lifetime access.
Free participation in live online courses.
Exam advice from past examiners.
Evaluation in written essays.
Access to updated learning resources.
High ratings from the students (4.2/5).

Magoosh is a popular website for people who are seeking TOEFL preparation online courses. They provide test prep courses of a few well-known English exam, such as the TOEFL, GRE and GMAT. They've done a good job in their explanation video. Each practice question has its own video for explaining the structure, grammar and common mistakes. You can learn a lot of things from their video lessons. From basic grammar to useful strategies for solving questions. Their study software has a simplistic design that is user friendly. Online tutors are accessible whenever you get questions or need quick responses.
Price:
$39-89 (depends on the plan you choose)
Features:
330+ practice questions.
330+ explanation videos.
150+ lesson videos.
Professional tutors answering your questions.
Navigation through the exam structure.
Need help from TOEFL professionals?
Lean with the best TOEFL teachers from around the world!
Start Now
Kaplan is a Florida-based company that provides educational services to colleges and universities. Kaplan claims itself the starter of test prep courses. It offers offline preparation courses for TOEFL in various cities in America. For people who are unable to attend a live course, there is also the option of online preparation courses. In this online self-paced preparation course, the instructors will guide you step-by-step to prepare for the TOEFL exam. The overall course length is 3 months. You will get video lessons, practice exams and course book in the whole package.
Price:
$349
Features:
Access over 190 lessons videos.
Provides strategies for tackling each exam section.
Email support from experts.
Learn special approaches to practice problems.
Simulated exams provided.
Smart Report to evaluate your performance.
Written essay evaluation by experts.
BestMyTest has earned quite a lot of positive reviews online. It provides over 1,000 practice questions which are high quality in terms of their difficulty level, which are similar to real questions in the TOEFL exam. The contents are complete and very comprehensive. You get feedbacks and scores for speaking practices and written essays. One thing that makes BestMyTest special is their TOEFL Tutor. TOEFL Tutor helps students set goals and make study plans to achieve their target goals.
Price:
$38-$177 (depends on the
plan
you select)
Features:
7-days free trial
Money-back score increase guarantee.
Interactive video lessons.
Ask questions and get feedbacks via Ask-An-Instructor.
Mobile app available.
Speaking and writing reviews from experts.
Improve performance with TOEFL Tutor.
1000+ TOEFL practice questions, 20 practice tests and 1500+ TOEFL lessons & vocab available.

4Tests is a website that provides free online resources for practicing exams, such as TOEFL, SAT and GMAT. Their mission is to help people worldwide perform well on their exams. They also have a New & Improved Discussion forum for users to discuss about any questions regarding the exams with those who've already taken the exams. You can find some useful tips and information about TOEFL from their blog as well. It's nice to have such a site offering free resources to people in needs.
Price:
FREE
Features:
All resources (exams, tips, forum) for free.
Reading, listening and structured exams available.
Free access to study tips.
Free access to online forum.
TestDen is another free website that offers free materials for practice. It is owned by a Canadian software developing company which started in 1997. Their vision is to help students learn English in a more effective way. They provide online resources and lessons for standardized tests, such as the TOEFL and TOEIC exam. Once you signed up with your email, you can get access to 3 practice tests lasting 30 minutes each. However, the practice questions seem to be out of date. You should make sure to also search for other newer resources to deal with test questions on the new version of TOEFL .
Price:
FREE
Features:
Free practice exams up to 3 times.
Reading, listening, speaking and writing questions available.
Scoreboard that shows your highest scores.
You might also like: Top 15+ FREE Online English Classes|For Adults & Beginners
Back to quick links
Preparation Tips for TOEFL Exam
Test change summary in 2019:
Reading
Academic terms will be seen more frequently in text, so be ready to focus on memorizing academic terms before the test.
To increase your answering efficiency, skim and scan through the paragraphs to gain a basic understanding of the text within a short period.
Time management is important, practice more before the test.
Listening
Consists of 2 parts: "conversation" and "lecture".
When taking notes, be sure that the contents are readable and clear by using symbols for certain meanings.
Pay more attention to "linking words" which usually are followed by main points of the whole conversation.
Speaking
Join a study group to practice speaking.
Review and correct your answers from recording.
Do not focus too much on doing a PERFECT accent, organized and substantial answers matter more.
Writing
Integrated writing requires listening, reading and writing skills. Make sure to train your writing skills  before the exam.
At least 200 words in the content for more details.
Save 2-3 minutes for corrections.
Get FREE personalized study plan >>
Back to quick links
Free Study Resources for the TOEFL Exam
Also thinking about taking the IELTS exam?
Don't miss the
6 Best online IELTS prep courses in 2019
More articles on English learning >>
Home
If you like this post and find it helpful, please share it with your friends! It would be a huge support for us. And if you would like to share your favorite secret TOEFL learning resources, please feel free to leave a comment down below. Let's make study TOEFL fun and easy!
Study TOEFL with Native Speakers
Best Online IELTS Prep Courses and Resources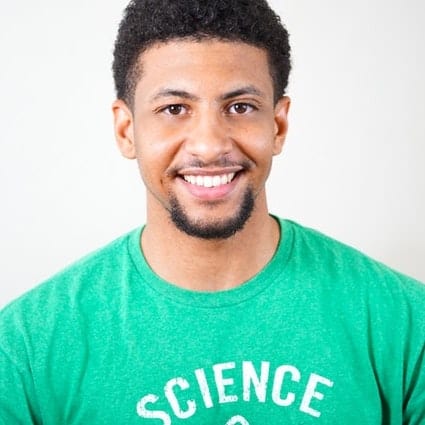 Irving B. Johnson
Addicted to language learning since I was 16. I have experience being a private tutor, translator, interpreter and language consultant. Now a full-time blogger focusing on helping people enjoy learning language as I do.