Free English learning Websites: 3 Online English courses you should know
Suited for: Beginner and intermediate English
Price: Free!
Features:

USA Learns is a really popular and comprehensive website for adults in America. You can learn how to use English in an elementary level. If your goal is to become a U.S. citizen, it is highly recommended for you to take the class. You could also learn how to get used to living in the U.S. as well as practice English reading, writing, listening, speaking, grammar and vocabulary on this website. 
There are many lessons you can choose from, including jobs, taxes and law issues. Apart from the technical aspects, the courses also help people with basic English. Each lesson also comes with its own grammar focus points. 
It's funded by the U.S. government and that's also the reason they have such high-quality content on their website. 
Suited for: Intermediate & advanced level
Price: Free!
Featuress: 

You must have heard of BBC News. It is a well-known news media based in the UK. BBC releases hundreds of news pieces every day. But have you ever heard about the BBC 6-minutes English program?
This is my favorite online English learning program so far. You only have to spend 6 minutes every day to learn. It is structured like a radio program and you can enjoy the two hosts talking about various topics. In the beginning of the program, one of the hosts would ask you an interesting question. Maybe about science, data, or even animals. And the two host would then start to discuss today's main topic. During the program, they would incorporate some real-life interview and it is great for getting used to different accents in the UK. Useful vocabularies would be highlighted for each episode and you would also be taught how to make a complete sentence. 
Suited for: intermediate learners
Price; free
Features: 

ESL POD is an online audio English learning program. Just put on your headphones and start practicing English. ESL covers a variety of daily topics. The speaking speed is quite slow so you won't have to worry if you are not able to catch up. All you have to do is choose the topic you are interested in. Try your best to repeat what you hear. 
By practicing on ESL POD, not only could you simply learn English, but you could also learn the so-called "cultural English". The topics include the American culture and history, as well as more than 2000 other themes. For example holidays and festivals, American writers and artists, famous places and cities. 
Their free package includes audio lessons running for 15-30 minutes and text learning guides if you couldn't keep up with the conversation. If you want to dig in further,  you can consider paying more for the premium program. 
English classes – MOOCs: 9 Massive open online courses.
Suited for: All levels of English learners
Price: Free!
Features:

Alison has been around since 2007. It is a website dedicated to sharpening people's professional skills and help them perform better in the workplace. Now there are over 1,000 courses available for free. English courses are offered as well! You can choose basic English grammar or perhaps English for tourism. It all depends on your requirement!
Suited for: Beginner/intermediate/advanced English learners
Price: Free!
Features:

Yes, you might have notice the "E" slipped inside. As you might have guessed, the "E" stands for English. This is a website totally for English learners. They have four categories of short classes (speaking/writing/reading/listening) designed specifically for English learning. This Australia-based website is definitely worth a try if you have little chance to access an all-English environment.
Suited for: Beginner, intermediate, business English, academic English
Price: Free!
Features:

FutureLearn is not like any normal MOOCs as you will experience more interactions in the class. You can leave your comments on every lesson and people would gladly reply. The "English for the workplace" course is highly recommended if you want to speak fluent English at work. The courses contain both short courses and in-depth program. You can choose to join whichever you prefer . 
It is worth mentioning that you can learn with many leading universities or business schools such as the University of Bristol here. They also work with famous institution like the British Council or UNESCO. 
Suited for: Intermediate level and above
Price: Free!
Feature:

Edx is created by the MIT and Harvard. It hosts several online university-level courses on a wide range of disciplines. Some courses are even offered for free.
You can find different kinds of English courses available on edX. Although some of them are not free, it is still way cheaper than taking most courses in college. 
Suited for : Beginner or intermediate English learner
Price: Some courses can be enrolled for free
Features: 

Openlearning does not have as many courses as other MOOCs mentioned above. But you can still search for English course here. They also have a solid learning community and you can see the number of students who took the same class as you!
Suited for: All levels
Price: Some courses are free. 
Features:

Udemy is an all-dimensional online learning platform and you can definitely learn English on this website. But be careful before choosing the courses, Not all of them are offered for free. Udemy primarily uses video lectures. Some courses contains quizzes or learning document to help you learn more efficiently . 
Suited for: Intermediate level and above, business English. 
Price: Free!
Features:

Coursera also offers a variety of courses and of course some English ones. There are usually  4-10 lessons in one course. You can filter courses by the institutions offering them. Some courses are for specific topics such as email writing or career development. 
Suited for: Intermediate level and above
Price: Free!
Features:

WEU aims to offer vocational training to people in need. There are multiple subjects you can choose to learn from. English courses are one of them. Although the courses offered is not as numerous and complete as the other MOOCs, you could still try to hone your  your professional English skills!
9.

Saylor
Suited for: Beginner/ intermediate learners
Price: Free
Features:

Saylor cooperates with many Colleges and offers some credits and certificate free of charge. If you are a beginner in English learning, you should try their featured course: Beginner English! Although it's not guaranteed to change your life, it will definitely improve your English reading and writing skills.
5 Popular Online English classes
Suited for: Beginning , intermediate level, advanced level
Price: Free!
Features:

Perfectly Spoken offers part of its package for free. Each level contains 60 classes and each program is taught by different teachers. You can also test your English level before starting the class.  The free program is enough for you to improve your English skills. You can also opt for the premium program for more resources. 
You can choose the level you want to reach, as well as see your learning progress. I personally felt quite confident and satisfied when I completed my A2 program! 
Suited for: All levels

Features: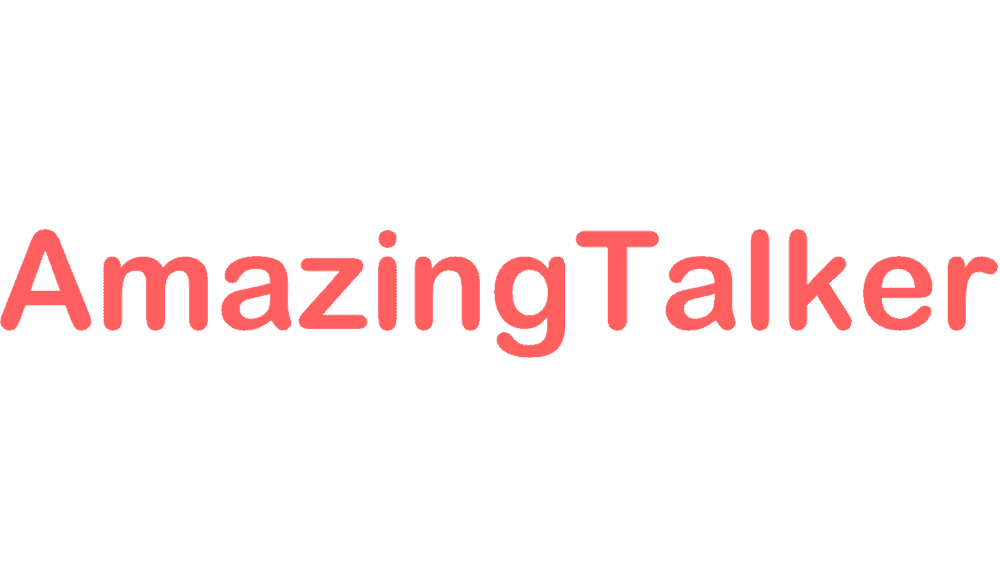 AmazingTalker is one of the best online tutoring platforms in the world, with over half a million users and thousands of private tutors available. The platform offers not just English but a variety of language tutors to choose from, such as popular ones like Spanish, French, and even Hindi and Arabic. It is the best platform to find customized lessons, whether you want to practice conversational English or enhance your English writing skills. The price varies on your need and your choice of private tutors. 
Suited for: All levels. 
Features:

ESOL courses is a free online English lesson website. You can practice your English with interactive listening lessons, reading exercises, quizzes and games. I especially like their quizzes after viewing a practice video. You can review the content and quickly remember what you were just taught. The questions are not very hard and you will be corrected immediately after choosing the answer. 
One of the advantages of this website is that it contains a  amount of learning materials than other sites. 
Suited for: All levels, Business
Features:

ABA English is also an website for online English classes. The courses are divided into 5 parts: Film, speaking, lessons, vocabulary and assessments. You can practice your listening by watching the video or the film. Or maybe you want to improve your pronunciation. In this case, you can try to mimic the audio.
You have to complete previous 4 parts before doing the assessment (test/quiz). This is a meaningful and useful process, in case you missed some important notes. 
Suited for: All levels
Features:
EnglishClass101 is also one of my favorite English classes online. First, you have to register by your email (or Facebook), then you can enjoy over 1,000 lessons from your smartphone or computer. You can always find new and fun lesson for you. 
If you like the experience, then I recommend you to sign up for the paid version. You will find a lot more lessons and some quizzes to test your learning results. 
Reasons for taking English Classes
Why have you decided to learn English? The most obvious reason would be to expand the horizon and see more of this world. English is now the most spoken language in the world and over 2 billion people can speak English!
If you are not sure where to start, check out our ultimate guide on how to learn English.
You could learn English easily with online English Classes and use it on a variety of occasions. For example:
Traveling 
Enjoy movies, books and Youtube channels
Our ultimate list of English resources is mainly divided into 3 categories:
As you will find out most of them are free and you could make use of them according to your needs. You could also try some great tutoring platforms to find the best tutor to teach you English step by step. 
Before you start your English lessons, remember to prepare these.
Laptop
Online dashboard /pencil/pen/notebook
Stable network

A quiet place for learning
Learning English online for adults? Is it too late?
NEVER! Never confine yourself. It is late only when you give up. Many people learn the new knowledge or skills only after they became adults. 
Also, if you would love to learn American English in specific, I recommend you check out the following article: 
https://blog.amazingtalker.com/en/english/14-ways-to-learn-american-english-online-and-speak-like-a-native/42468/
So it's the best time to learn English right now, learn as much as you can!!
If you like this post and find it helpful, please share it with your friends! It would be a huge support for us.

And if you would like to share your favorite secret English learning resources, please feel free to leave a comment down below.

Let's make learning English fun and easy!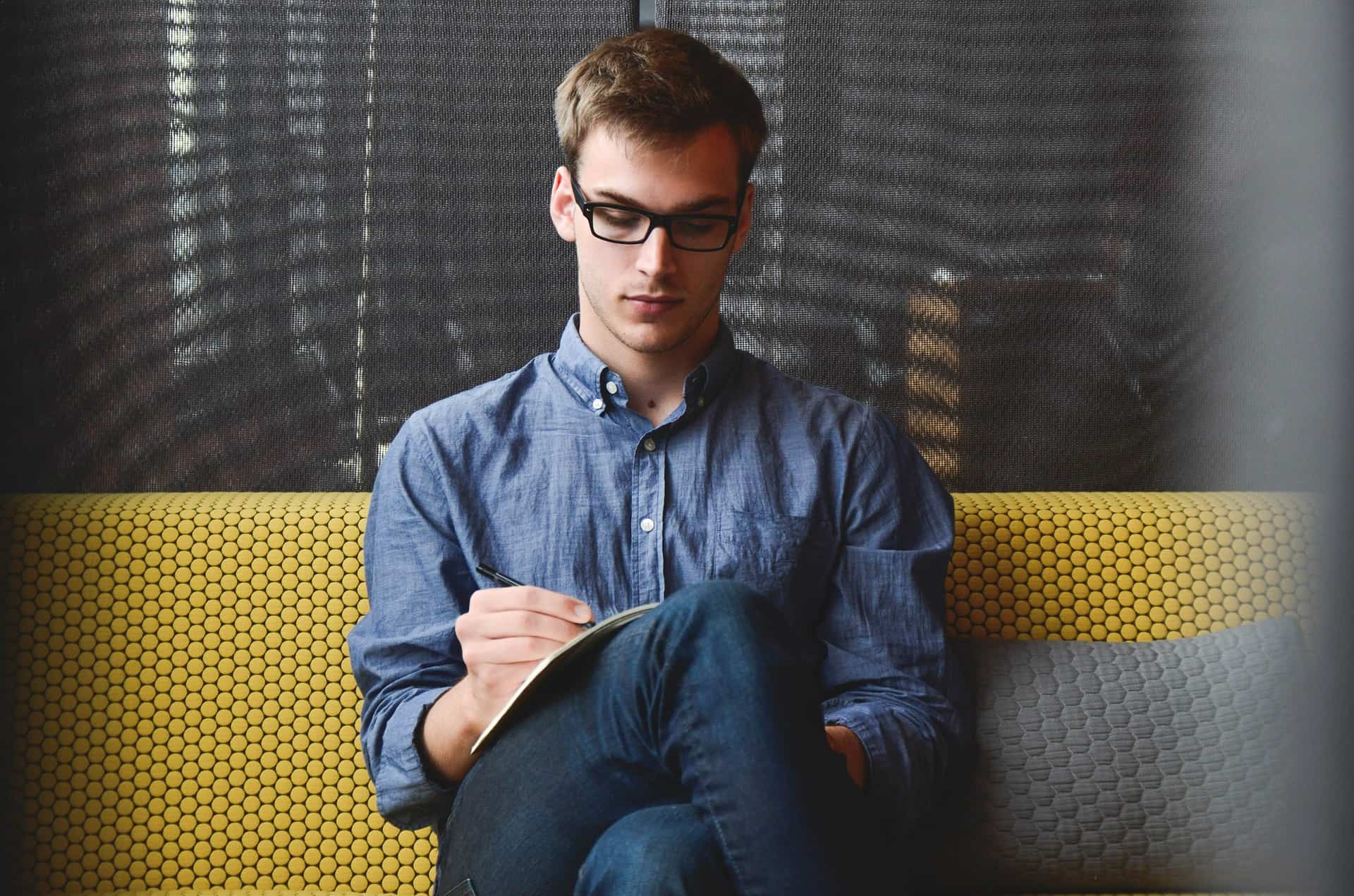 Ryan Y.
I am a Polyglot and can speak over 5 languages. I'm now still trying to master more languages. Deeply addicted to travel and have been to over 25 countries.